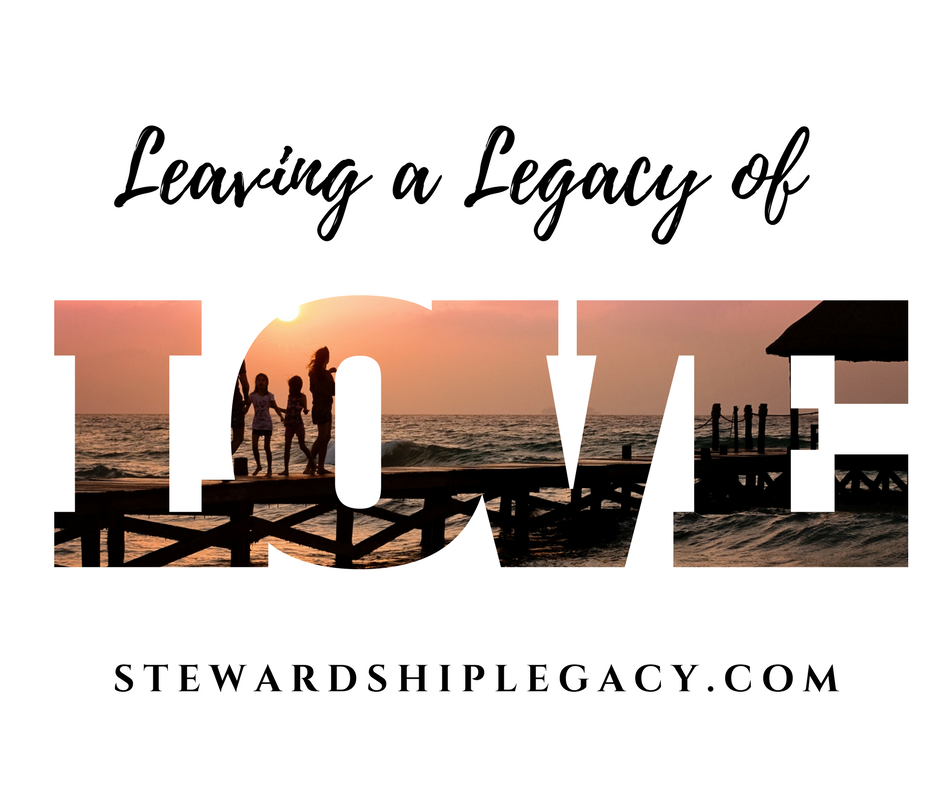 As we leave the month of February, we don't have to leave a focus on loving others behind, but can carry a legacy of love throughout the year. God has called us to love one another and while we often think of that command as a fluffy kind of love where we derive a benefit, the agape love God speaks of is completely sacrificial and others-centered. In a world where the idea of love is often self-focused, leaving a legacy of love will not just happen naturally.
A legacy of love is not just emotions, nor is it just providing for needs, but planning for our loved ones to be cared for emotionally, spiritually and physically. And we cannot love others if we have not loved God first. Still, there are many challenges that make it difficult to live out a legacy of love. How can we develop a culture of love that lasts far beyond us?
Commitment
True commitment is uncommon in a me-centered culture. Man can tend to be committed as long as he is mutually benefiting. But the commitment of Christ reminds us that when the going get's tough, we don't bail. We persevere with the end goal in mind. Our commitment to live a righteous life providing for and investing in our loved ones will be tested. But this is when our legacy is realized – when we don't stop despite the struggles in our way. Having goals for that commitment written down that we can come back to helps us to stay on track and those around us feel secure because of our commitment to not stray from the pursuit of loving them and God.
Faithfulness
Hand-in-hand with commitment, faithfulness is the character quality that maintains the commitments we have made to those around us. Faithfulness is bigger than our goals. It has the end in mind, but it also has stewardship of what God has given motivating us to finish well.
Details
There are a lot of details behind leaving a legacy of love. Practicality does not feel so romantic, but when we make preparations for our loved one's security, they are confident in your care. In the article below, 7 Steps to leaving a Legacy of Love, there are measures to be taken to ensure our inner circle is loved well beyond us.
Sacrifice
We might have to go without now to be able to ensure our legacy later. It will mean taking survey of our current situation and being willing to adjust to make sure our future plans are successful.
Communication
Consistently communicating to those around us that they are loved is foundational to their emotional security. We also communicate by our actions, not just our words. We will need to be clear in our communication and include those in our care with our plan of provision for them. Live well. Love well. Love intentionally and find ways to creatively and practically express your care. Before you know it, your legacy of love will not just be a dream, but a reality.